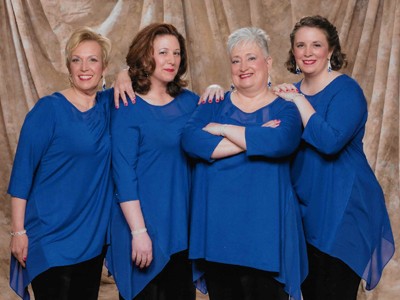 Sky Harris, tenor; Amy Manley, lead; Kathy Zubal-Strang, bari; Barbara Wright, bass.
It's time to start a REVOLUTION! Sky, Amy, Barb, and Kathy have a tremendous passion for singing in this unique art form and have a goal to always keep improving upon the great skills the chorus has afforded them.
With two veteran quartetters, a music educator, and a former television producer, you can be sure the chords will ring and memories will be made! Contact Revolution Quartet for more information and follow us on Facebook!