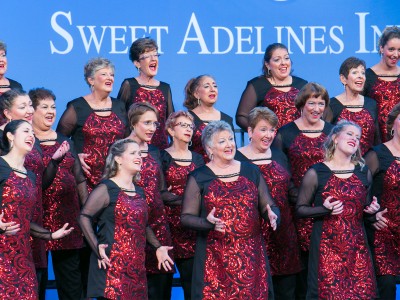 Stepping into the bright lights of the Sweet Adelines International Competition, the Spirit of Syracuse proudly represented the Greater NY/NJ region 15 in the world-wide event. 
Eighteen months after their highest scoring regional contest in chorus history, 65 members of SOS savored their moment at the international showcase. Although this was the 5th time in its 60-year history that chorus has received a bid to SAI's penultimate dance, this was a first-time experience for more than half of our membership.
Flying home as one of the top 30 choruses in the world was a humbling experience, and we are super excited to take the journey again.
Congrats to all this year's competitors!