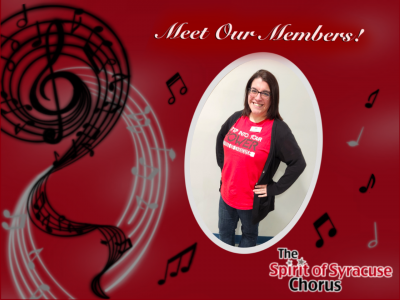 Meet Lee!
Occupation: Office Manager
Lee found her home with the Spirit of Syracuse in July of 2022 as a Bass! She was searching for something she could do that she loved and that would be an escape just for her. She saw us on Facebook and instantly got hooked! She looks forward to coming to rehearsal every week as a nice little escape from reality. She also loves all the women in the chorus because of how amazing and supportive they all are. Her favorite memories are her first performance with us at our 65th Anniversary (the afterparty, too) and spending the weekend bonding and getting coached at our retreat!
Your smile is one we love to see every week, Lee!