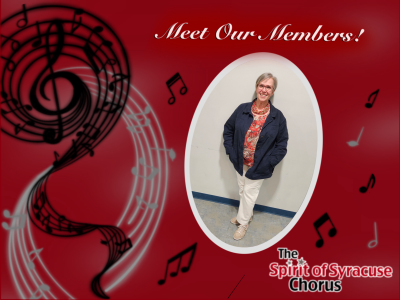 Meet Kathy!
Occupation: Higher Education Fundraising
Kathy joined the Spirit of Syracuse in 1989 as a Baritone! Now she goes between Baritone and Lead. She is also the Finance Coordinator for the chorus! Her mother was in the chorus and she joined when we hosted a membership drive. After she graduated college, she was looking for a group to sing with. SOS was a perfect fit! To her, it is the whole package. She loves the barbershop art form and the people. This is her "thhhaaannnggggg"! Her favorite memory was going to her first international competition in 2003 in Pheonix. She missed the chorus' first international so she was overjoyed to be able to go to the second one!
We love you Kathy and we are happy to have you with us!!