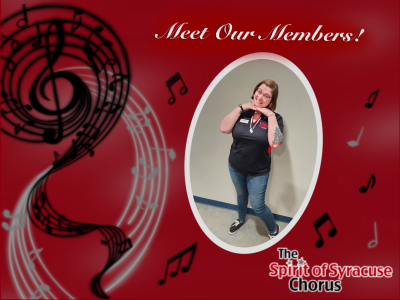 Meet Rachel!
Occupation: Licensing Coordinator
Rachel joined the Spirit of Syracuse in 2012 as a Tenor! She has sung many different parts and is currently singing Lead. She is also on our Management Team as Secretary! She was introduced to barbershop by her music teacher. She came to one of our shows and was strongly encouraged to join. Since then, she's been hooked! The chorus has been with her through every major life event and she can't imagine her life without it. It is a support system that has kept her positive and allowed her to persevere through tough times. Her favorite memory was when she was spending a semester in L.A. and flew back in to be a part of the chorus' retreat. She missed the chorus during that time and felt beyond refreshed being able to see everyone and sing again!
We are proud to call you a member, Rachel!!