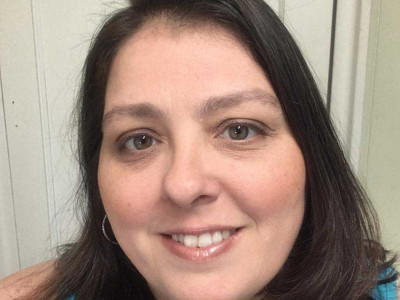 Assistant Director / Lead Section Leader
Alicia got her musical start in Sweet Adelines at the age of 15, when she and her mom joined the Spirit of Syracuse Chorus together.
After earning her Bachelors in Music Education at SUNY Fredonia, Alicia moved to Arizona where she taught music for 7 years. During that time she was the artistic director of a community chorus, directed two groups for the Cochise children's choir, was a private voice teacher, music directed several musicals, and performed with the Tucson Symphony Orchestra Chorus.
In 2010, she earned her Master's Degree in Music Education from Arizona State University and in 2012 returned to the central New York Area. Currently she is a music educator in the Liverpool Central School District. Since returning to the Spirit of Syracuse Chorus she has taken on active roles including lead section leader and assistant director. She is currently working on completing the Directors program through Sweet Adelines.
Alicia continues to perform as often as she can. She has been hired as a soloist for weddings, FASNY and the Syracuse Chiefs. She sang lead with SoundByte, a Region 15 Champion quartet, and is a member of the Region 15 Education Faculty. She currently sings lead in Illuminate quartet, the 2022 Regional Champions. Alicia loves being a part of this amazing organization and is inspired everyday by the hard work and dedication of the women around her. Sharing her knowledge and love of music is something she hopes to continue for the rest of her life.