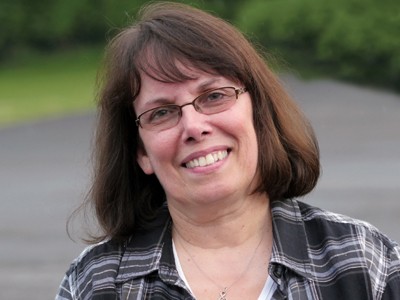 Assistant Director / Baritone Section Leader
Mothers have a way of convincing their daughters that Sweet Adelines would be a fun, rewarding organization to be a part of.  Paulette's mom was no exception. Paulette's "Previous Life" in Sweet Adelines began in 1978 in the Cortland County Chapter of Sweet Adelines, which later was renamed Seven Valley Chorus, when she was invited to attend one of her mom's rehearsals. "What harm could it do?" was the thought that ran through her mind.  "I'll go and if I don't like it, I don't have to go back." 
Paulette started in the lead section and changed to baritone in 1979.  She sang in three registered quartets - Sound Company, Nuthin' Fancy, and Chapter Two.  During her stint as director, she received the Novice Director Award (1984), Most Improved Chorus (1999, 2000, 2008), completed Director Certification Program, and was awarded Certified Director status in 2004.
Paulette then joined the Spirit of Syracuse in 2015 and was awarded Woman of Note Award in 2017.  Her current positions are:  Baritone Section Leader, Assistant Director, Audition Coordinator, Member of Management Team (Music Liaison), and Chairperson of Director Search Committee.