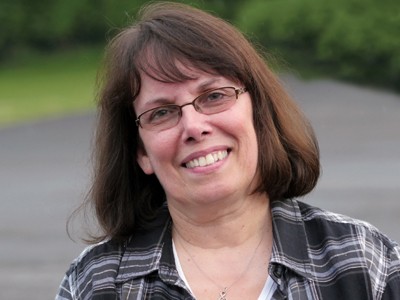 Assistant Director / Baritone Section Leader
Mothers have a way of convincing their daughters that Sweet Adelines would be a fun, rewarding organization to be a part of.  Paulette's mom was no exception.  Having been a member of the Cortland County Chapter, later known as Seven Valley Chorus, Paulette was invited to attend one of her mom's rehearsals in 1978.  "What harm could it do?" was the thought that ran through her mind.  "I'll go and if I don't like it, I don't have to go back."  Well, she stayed and fulfilled several roles which led her to become front line director, a title she proudly maintained for a total of 20+ years.  Accolades received during her directorship were Novice Director Award and the honor of Most Improved Chorus three times.  
Paulette enjoys her current roles as an Assistant Director and the Baritone Section Leader on the Spirit of Syracuse Music Team.  She surrounds herself with the talented and knowledgeable women who help her continue to learn and grow in the barbershop craft.