Founded in 1957, the Spirit of Syracuse is Celebrating 65 years of barbershop harmony in Central New York. Come be a part of the next 65 years! 
The Spirit of Syracuse invites you to join our group of women who share in the fun of singing and performing a variety of a cappella music in 4-part barbershop harmony.
Contact us at (315) 944-5385 or [email protected] for more information!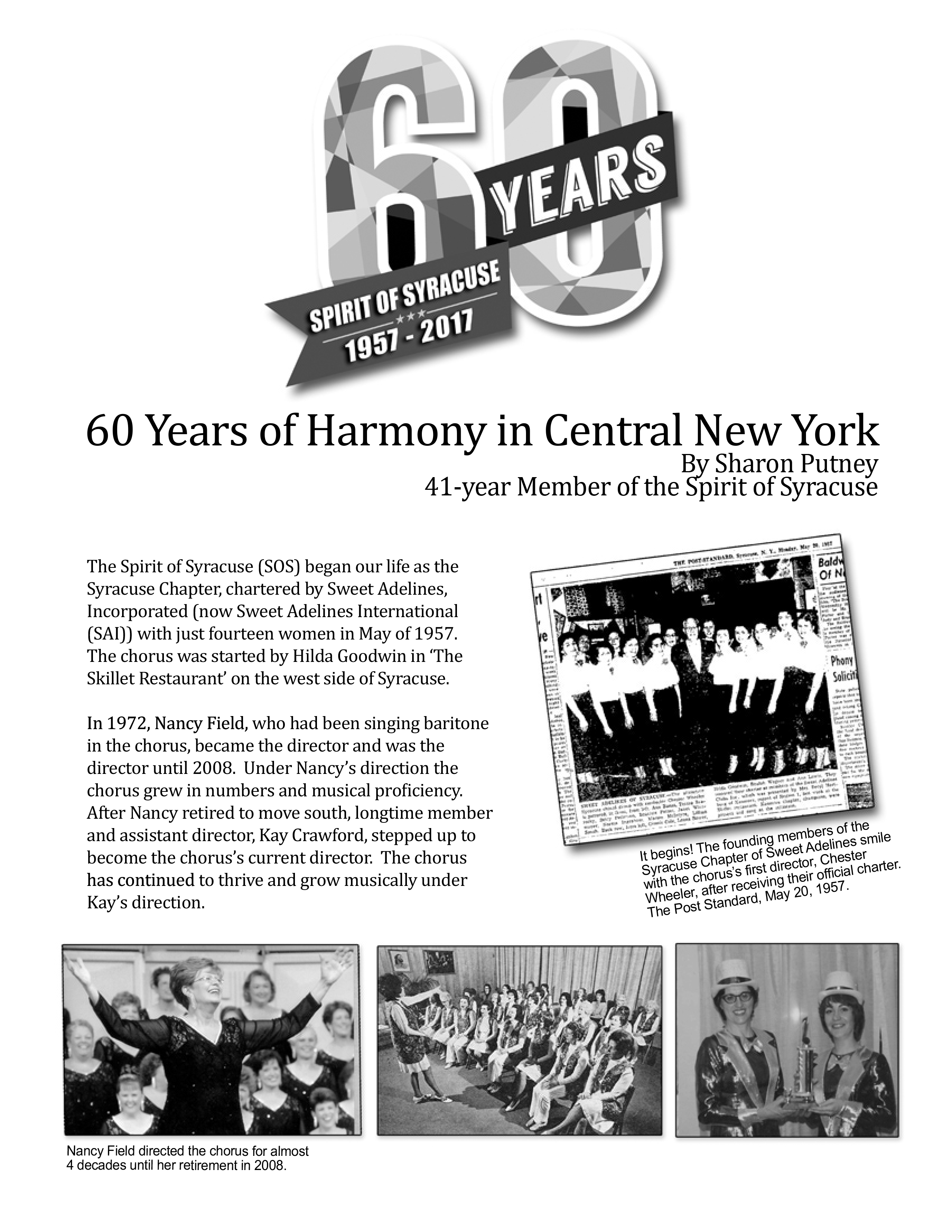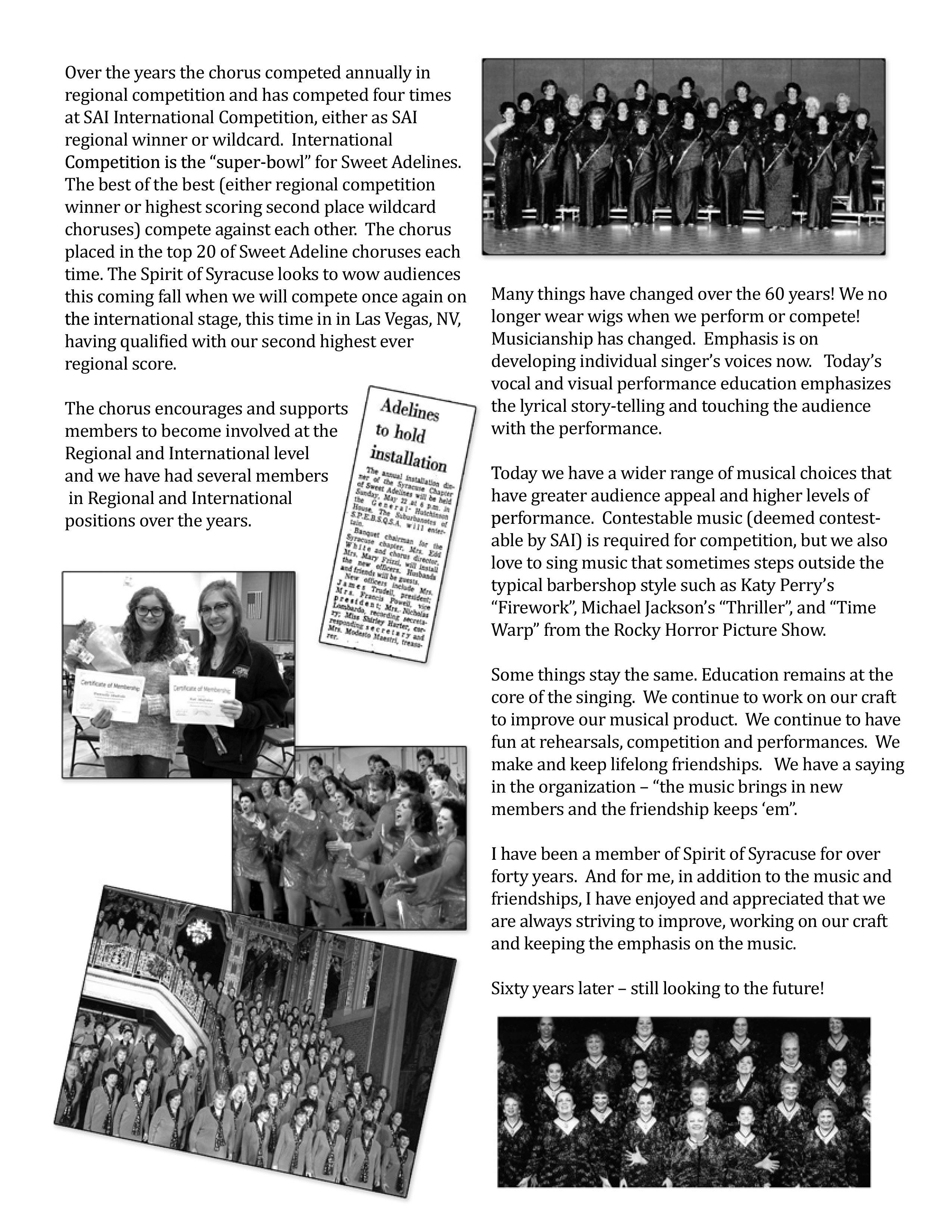 From 2017 (C) The Spirit of Syracuse