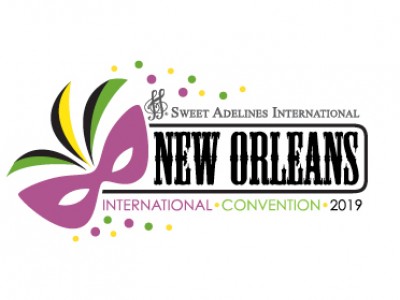 Laissez les bon temps rouler! 
In an unexpected, yet thrilling, chain of events, the Spirit of Syracuse Chorus has officially accepted an invitation to compete in the 2019 Sweet Adelines International Competition in New Orleans! SOS will once again join their friends from Greater Nassau on the 'Big Stage' during SAI's penultimate showcase of harmonic talents. 
"When I first got the email with the wildcard invite, I had to read it multiple times. I could not believe it," says SOS Team Leader, Amy Manley. "We are so incredibly honored and humbled to be able to have this wonderful opportunity again."
The Spirit of Syracuse placed second overall in the Greater NY/NJ Region 15 spring contest. They also took second place in the AA division, something they are equally proud of.
"We worked so hard these past two years, leading up to our performance in Las Vegas and beyond," explains Master Director, Kay Crawford. "I am so very proud of how far our singers have come. Having not been on the international stage in over 10 years, we learned a lot last year. We have a new fire in our bellies, strong direction, and we can't wait to show what we can do in New Orleans."
The chorus welcomes women from all over Central New York to come visit any of our upcoming rehearsals. For more information about our upcoming audition cycles, please contact Gabrielle Bidwell, SOS Membership Coordinator at [email protected].