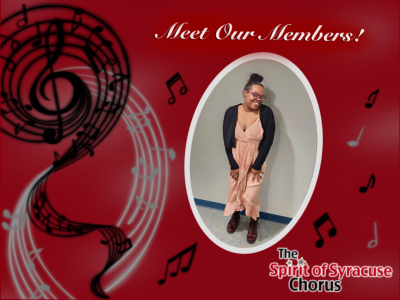 Meet Bri!
Occupation: Communications and Events Manager for a non-profit
Bri joined the Spirit of Syracuse in 2019 as a bass! Her husband knew a couple of our members and that they sang in a chorus. He knew Bri likes to sing and encouraged her to join us! She decided to take a chance and come to a rehearsal. She instantly loved it and they style of music grew on her! A cappella is new to her and she appreciates how hard barbershop is compared to other styles she has sang. She enjoys the sense of community she feels with us and her favorite memory was the baby shower the chorus threw for her!
We enjoy having you on the risers, Bri!!