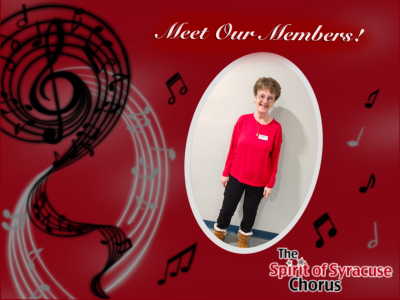 Meet Denise!
Occupation: Retired Art and Music Teacher
Denise joined the chorus in 1984 as a Tenor! She took some time off when one of her daughters was born, but then came back. She is currently in her 22nd year! Her mother was a sweet adeline and Denise never thought she would follow in her footsteps. However, she came to a membership drive and found she loved barbershop. She continues to sing because she enjoys the style of music and has found ever lasting friendships. She also enjoys the growth opportunities the chorus offers, such as holding leadership positions and quarteting. Her favorite memory was experiencing the international stage for the first time!
We are so happy you continue to sing with us Denise!!