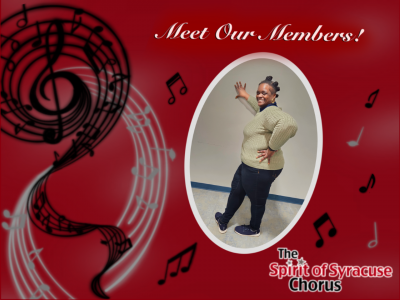 Meet Natalie!
Occupation: Case Worker for Onondaga County
Natalie joined in July of 2022 as a Bass! She saw a post on Facebook about our membership drive and one of her friends dared her to come to a rehearsal. Her friend knew that she sang in an a ccapella group in highschool and thought Natalie would enjoy singing with us! As it turns out, Natalie really enjoys the challenge of this style of music and is happy she found us! Her favorite memories are getting together with the rest of the Bass section to work music and have a fun time!
We are so thankful to have you with us on the risers, Natalie!