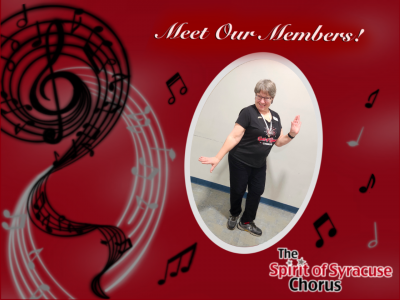 Meet Debbie!
Occupation: Project Manager
Debbie started her Sweet Adelines journey in 1986 with Valley Forge Chorus. She then moved to Binghamton to Carousel Harmony Chorus where she was the Director! In 2017 she moved again to Syracuse and was welcomed to SOS in 2018 as a Baritone! She is now our Membership Coordinator and our current Member of Note! She keeps singing because she absolutely LOVES hearing those overtones!! Her favorite memories are when we have coaches come. She appreciates the knowledge they bring and their dedication to help us improve as a chorus.
Thank you for all you do for us Debbie!